You cannot add "Serge Reggiani, songs from the stage and from the heart" to the cart because the product is out of stock.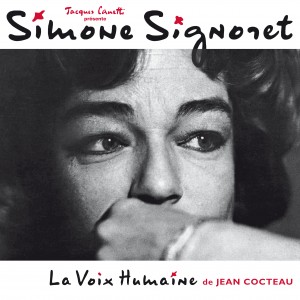 Vinyl Simone Signoret – La Voix Humaine (Jean Cocteau)
Deluxe Vinyle – Remastered edition
SIMONE SIGNORET READING LA VOIX HUMAINE from JEAN COCTEAU  
This album was recorded in 1964 by Jacques Canetti at Simone Signoret and Yves Montand's home, Place Dauphine.
"Of all my plays, La Voix Humaine, written as a reaction against decorative research and amongst other things, against my taste for the inhuman, the fantastic and dreams, will without a doubt be the one that will put down the deepest roots into the solitude that this universe condemns us to, where tears continually triumph over laughter. Laughter is a defence mechanism. It tries to overcome the "difficulty of being" against which the instinct of self-preservation revolts.
Not only is the telephone sometimes more dangerous than a gun, but its meandering wire drains our strength and gives us nothing in exchange. I wrote this act as a solo for the human voice of an actress (or opera singer)."
Jean Cocteau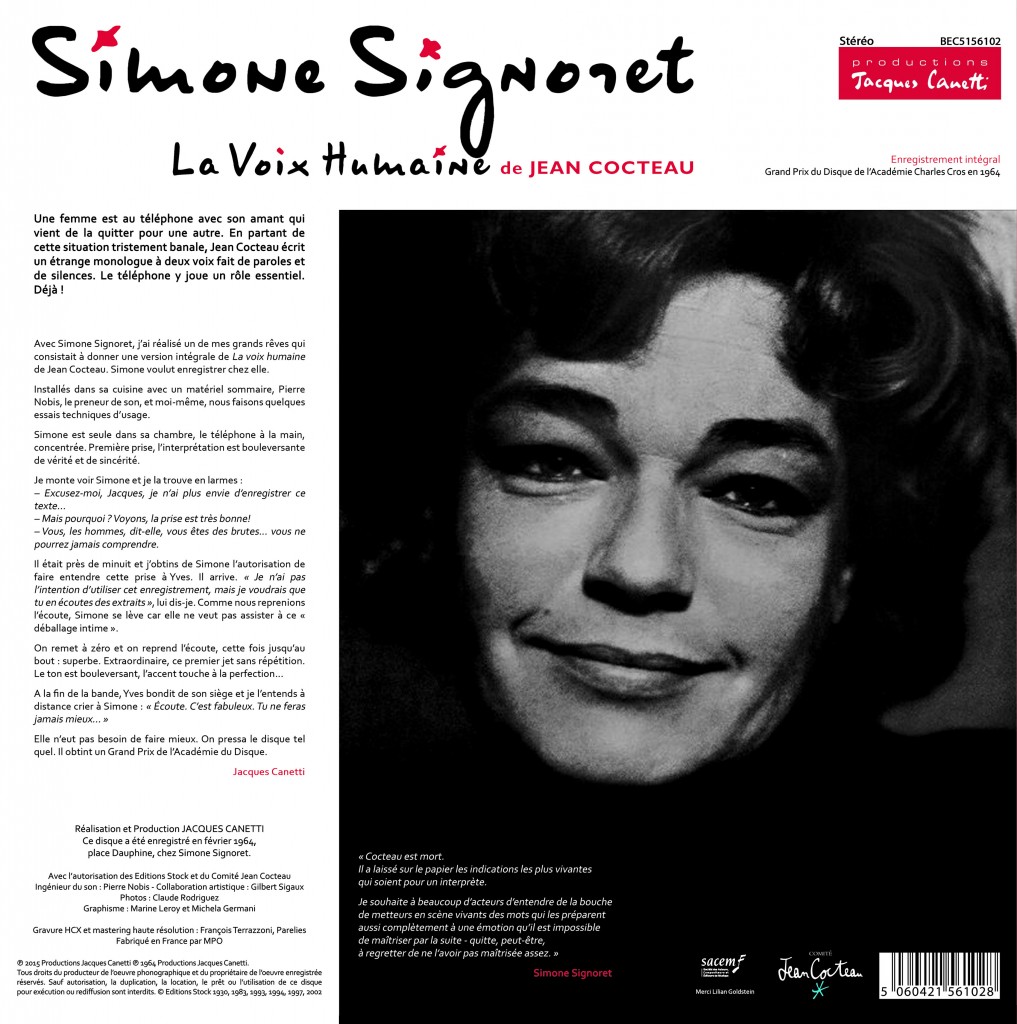 In stock